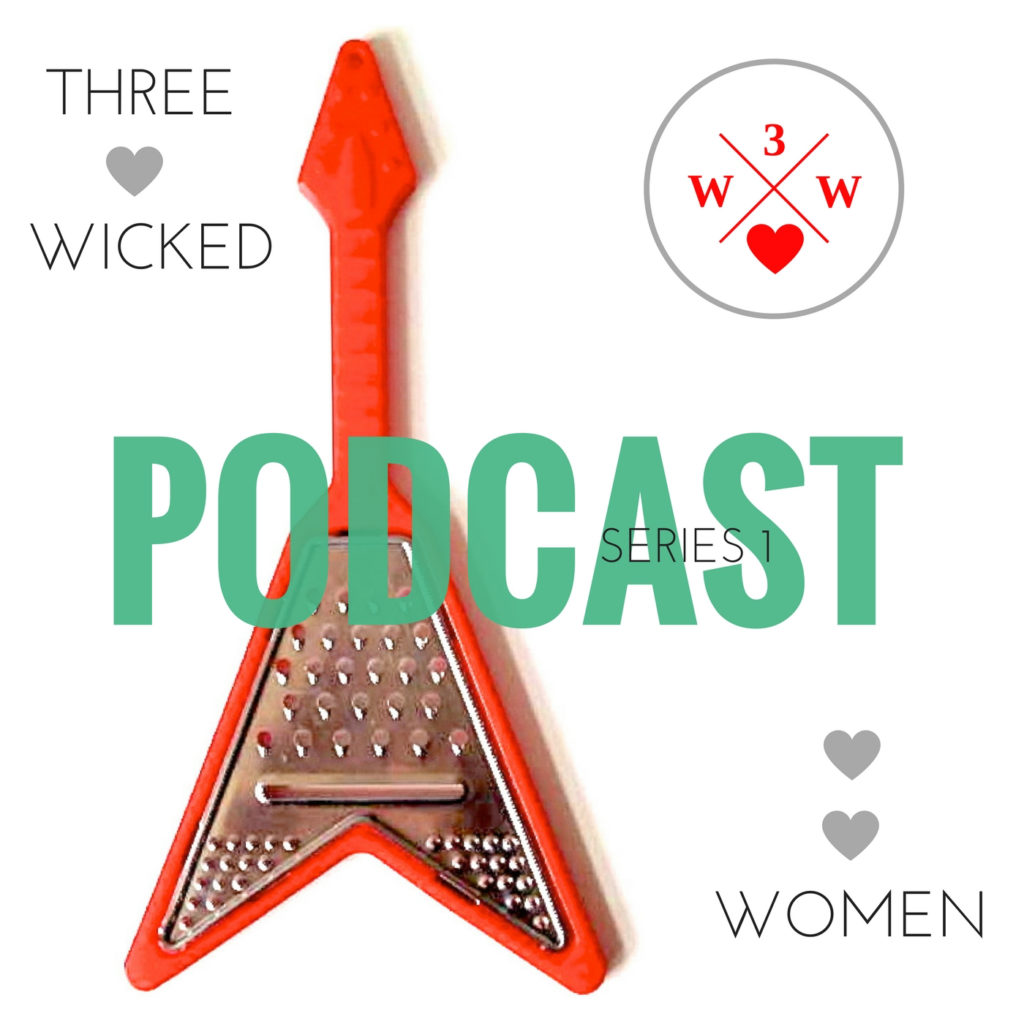 THREE WICKED WOMEN is an independent podcast from Berlin.

Three Wicked Women (Series One) is hosted by Australian Wahlberlinerinnen Megan Spencer and Samantha Wareing. Each episode expect seriously funny conversation, wicked guests and not-quite -right radio.
Three Wicked Women (Series One) includes 6 x one-hour episodes. Initially released fortnightly (between 1 June 1 and 8 August 2016),  3WW coincided with The Most Wuthering Heights Day Ever, a global mass dance celebration of Kate Bush held in 19 countries on 16 July, 2016.
'Series Two' TBA!

Twitter: twitter.com/wickedwomenrad
Facebook: www.facebook.com/threewickedwomenradio
Email: hello@themeganspencer.com
(Please note that the 3WW podcast is no longer on Bandcamp.)
CREDITS:
Executive Producer: Megan Spencer
Story/Interview production by Megan Spencer & Samantha Wareing
Program Producer: Megan Spencer
Stings/Technical Production: Sam Wareing
Presenters: Megan Spencer & Samantha Wareing.
Regular guests: Oliver Budack ('Gut Feeling') & Amelia Jane Hunter ('Commit No Nuisance')
Theme: 'Stolen Kisses' by Wasp Summer
Drum stings: Oliver Budack
Technical set-up wizardry by James Tulczyn from Berlin Tour Support.
Huge thanks to our talented guests!
Subscribe and rate on iTunes! Also available on Mixcloud and Soundcloud.
© 2016 Megan Spencer. All rights reserved.
Did you know that convenient, tasty, bite-size pieces of the Three Wicked Women podcast are now online?
Now you can feast yourself silly!
Each individual interview from 'Three Wicked Women' Series I is now available for you to listen to on Soundcloud.
Ranging from 5 – 25 mins, there are 25 conversations in all with some of the most wicked women and wayward menfolk you're ever likely to meet!
Hosted by Megan Spencer and Sam Wareing from the 3WW studio Berlin, they speak to singers, performers, artists, comedians, musicians, writers, composers, poets, foodies, sommeliers, social activists, Eurovision fans and more! […]