Words | Sound + Vision | Heart

Megan Spencer is a radio presenter and a podcast maker, a critic and a writer, an educator and a speaker. She is also an accredited mindfulness teacher.
Best-known for her work on triple j, ABC Local Radio and SBS-TV, she has a distinct voice and style all of her own. Listening is the lifeblood of her work.

She is also an award-winning podcast maker, renowned for digital audio programs about remembrance and the impact of military service.
Megan is an experienced independent freelancer across a number of industries: the creative arts, audio, film, media, well-being, hospitality, commemoration and the community sector.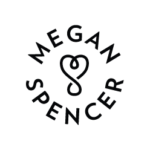 She has a wealth of experience as a radio broadcaster and professional podcast maker, writer, film critic, filmmaker, social media manager, blogger, meditation teacher, public speaker, teacher, photographer, digital community builder, consultant, curator, creative coach, events manager and cafe owner.
---
Above all, she is an independent critical and creative thinker with a particular interest in compassionate modes of work and communication.
---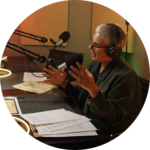 Megan has always had a strong connection with audiences.
She started in radio at 3RRR-FM in Melbourne in the 1980s, later connecting with national audiences through her decade as the film critic for triple j radio (1998-2007).
She was also a critic, reporter and presenter on SBS Television's long-running film program 'The Movie Show' (2004-2006).
Covering major Australian film festivals, premieres and special events, she reported from the Toronto and Berlin International Film Festivals and was a member of the very first FIRPRESCI jury for Melbourne International Film Festival with renowned critic Ronald Bergen and artistic director of Hong Kong Film Festival, Li Cheuk-to.
Megan is also well-known for her work as a guest critic and commentator on ABC Radio National and was a judge on Foxtel's 12-part docu-series, Project Greenlight Australia, a start-up film project founded by Ben Affleck and Matt Damon.
Megan is an independent documentary filmmaker (Heathens, Lovestruck: Wrestling's No. 1 Fan, Hooked On Christmas) with hands-on industry experience. She has shot 'behind-the-scenes' docs for features Balibo, Closed For Winter, Streetsweeper, The Band and The Bedroom, also crewing on Body Melt and The Castle back in the day.
Her wealth of film knowledge, experience and industry background has given Megan many opportunities to participate in festivals, events and conferences as as a guest speaker, critic, MC and panel facilitator, and to work as a film programmer and artistic director.
She has also taught and guest lectured at schools and universities, including the Victorian College of the Arts, Sydney Film School and AFTRS, just to name a few.
Megan lived in Berlin, Germany  from 2015-2017. There she wrote about music for Double J, was correspondent for ABC Overnights, produced arts stories for Radio National and filed reviews and features from Berlinale for RN and Guardian Australia.
In 2016 she covered the world premiere of  groundbreaking First Nations TV series "Cleverman" (her story went viral) and in 2018 the landmark Australian documentary, Casting Jon Benet.
After a decade at triple j Megan moved into presenting on ABC Local Radio. She presented on Evenings 702 ABC Sydney/Statewide NSW, hosted Drive for a year on 105.7 ABC Darwin in the Northern Territory and later for three years on Saturday Breakfast on 91.1 Central Victoria/ABC Victoria. She also regularly presented Weekday Breakfast.
Words – spoken and written – are at the heart of Megan's work. She especially likes to write non-fiction and about music and film.
A specialist in telling other people's stories, she's also a gun Media Kit and content creator with a great photographic eye.
A seasoned audio storyteller, Megan loves working in sound. Since 2015 she has made independent podcasts. Her audio features are lush and cinematic.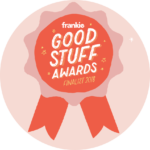 An early project, Auspicious Plastic, was a finalist in the 'Writing + Podcasts' category of the 2018 Frankie Magazine Good Stuff Awards.
In 2020 she was part of the winning entry in the same category for Decolonise, created by Jaja Dare (Wiradjuri).
Her first major podcast series, From A Whisper To A Bang!, was commissioned by the Australian War Memorial. In May 2020 it won the "Best News, Current Affair or Feature Report" category at the SA Media Awards (sharing with RN program, Waterloo Bay – that word "massacre". )
It was also a finalist in the 2020 Australian Podcast Awards.
Recorded in Europe and Australia the six-part series took two years to make, features over 90 voices and is a deep dive into the role of wartime remembrance.
Since, Megan has built a substantial body of work.
From 2020 she has made podcasts for the Shrine of Remembrance in Melbourne and the Virtual War Memorial Australia in Adelaide, producing and presenting audio features about the impact of wartime and military service.
In 2022 she completed a series of documentary audio features for the Shrine, to accompany three new exhibitions exploring 'Identity and Military Service': Lust Love Loss: Conversations, For Kin & Country: Yarns and Defending with Pride: Voices.
In 2023, Australia's largest online memorial, the Virtual War Memorial Australia, will release 4 commemorative podcast episodes they commissioned Megan to make for their national VWMA Schools Education program.
The first in the series, The Sudden Storm – about the WWII Australian Army Nurses of Singapore and Radji Beach – was recently launched.

---
Megan is also an accredited mindfulness meditation teacher. She has taught a range of courses, programs, retreats and workshops in Australia and Germany. Read more about her teaching here.
---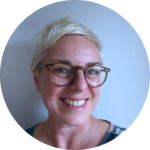 Work with Megan
Megan has regularly participated in industry talks, festivals, conferences and events. She is an experienced guest speaker, panel facilitator, educator, communicator, producer and content creator.
She has an Masters in Media Arts from RMIT University and is now based  near Adelaide.
Megan is a 'big picture' person with a deeply creative heart. Ideas, innovation, embodied listening and deep conversations energise her. Her perspective is also informed by her many travels, studies and the advantage of having grown up in the 'age of analogue' while embracing the many innovations that have come with 'the digital'.
Additional photo credits: James Misbrener (Streetsweeper), Rory Noake (Podbooth).