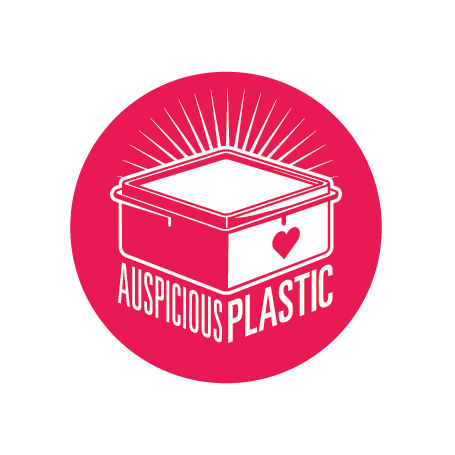 AUSPICIOUS PLASTIC is a podcast about 'precious objects' that bring meaning to our lives – and the stories behind them.
Presented and produced by broadcaster Megan Spencer, guests discuss the things in their lives that are precious to them, and the stories behind them – often those made of plastic and/or of the Tupperware variety!
"When using my Mum's old Tupperware containers after she passed away, I discovered how such simple 'pieces of plastic' could hold so much meaning – and emotion. I wondered how a gnarly old canister could help someone to grieve, and decided to investigate. Through Auspicious Plastic I'm discovering a plethora of stories about us: people, community, food, family, friendship, empowerment and more. Instead of being worthless containers bound for landfill, they become containers of fascinating inter-generational stories." –  MS
CREDITS
Presenter/Producer: Megan Spencer
Original Music: Jeremy Conlon/Cooperblack (used with permission)
Logo: Studio Ink
Thank you: Massimo Maio & Sarah Pepin for equipment loans and to my Auspicious Guests!
Contact: hello@themeganspencer.com
Facebook: @AuspiciousPlastic
Twitter: @Circus_Folk
Episodes are released semi-regularly on iTunes and Soundcloud.
© 2017-2019 Megan Spencer. All rights reserved.
Episode 14: Chris Waite
Chris Waite is a meditation teacher with UK mindfulness organisation, Breathworks. He's also a medical doctor, a ukulele teacher and he's in the process of finishing a Degree in Music Composition.
From South Australia, Chris worked for many years as a GP – also with The Royal Flying Doctor Service – until a back injury forced him to slow down and re-assess his life.
As you'll hear, Chris has been on a transformational health journey of his own over the past few years, aided by some very precious musical objects…
—
Episode 14 released 24 August 2018.
Many thanks to Chris […]