Learn how to meditate and practice mindfulness, self-care and self-compassion range in an 8-week structured program of guided mindfulness exercises and meditation practices, in a group or individually. Ideal for beginners and those who wish to expand their practice.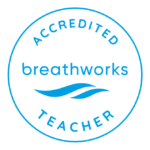 As a Breathworks accredited teacher Megan offers the highly beneficial 8-week Breathworks courses, Mindfulness for Stress and Mindfulness for Health, the mindfulness-based pain management course.
Check News/Events for current programs or get in touch if you'd like her to run one for you.
Mindfulness & Meditation At Work workshop (4hrs); Wake Up Your Creativity workshop (3 hours), Express Yourself mindfulness, mindful movement and creativity one-day workshop and more! Or Megan can create a workshop custom-made for your needs. Megan enjoys working with a diverse range of workplaces, companies & organisations.
Email her to set up a meeting.
MINDFUL WALKING + MINDFUL MOVEMENT

Practice mindful walking and/or mindful movement in nature (or the backyard!) 1-3 hours hours guided practice in the South Australian wine coast region: on the beach, in the scrub or in local wetlands. Single or ongoing sessions. Get a group together and get in touch!
View a past event here.
CONSULTING: BUSINESSES & ORGANISATIONS
Pausing, connecting, finding joy, managing stress: how to transform workplace culture and practices for the better using the tools of mindfulness and meditation. Workshops, courses, guided sessions & consulting. Customised to meet your organisation's needs. Megan offers the Breathworks Mindfulness for Stress course (8-week or adapted version) which is particularly beneficial for the workplace.
Email Megan to set up a meeting.
---
The possibilities are endless…
---
A 1:1 program customised to your specific needs. (Initial one-hour consult meeting; 75-minute teaching sessions thereafter). Initial 6-session program recommended. One-hour "refreshers" are also offered to experienced meditators who'd like to re-invigorate or deepen their practice. For individuals or pairs.
Email Megan to set up a meeting and/or find out more.
DAY RETREATS
Restorative mini- and day-retreats (or "practice days") designed to calm the body and mind, and allow time for practice, self-care, deep rest and reflection. Combines gentle mindful movement & stillness practices with guidance, in a warm group environment. Check Megan's News page for upcoming events – or email her  to talk about one for your organsiation, community or social group.
Live in the "wine coast" region of South Australia? Get a group of friends together and Megan will bring meditation to your place! From guided practices & mindfulness exercises to a full 8-week course. (Travel costs may apply). Email Megan to discuss. She also travels intersate.
Not in South Australia? Can't make it to an event in person? No problem! Megan also conducts consultations, sessions & guided meditations online via Zoom or other video platforms – interstate or international. Email Megan to set up a meeting.
Sangha means "intentional community" in Sanskrit. As part of her personal and professional practice Megan enjoys leading secular meditation groups to share practice,  discussion and most importantly: cups of tea afterwards. She has run weekly drop-in groups in her local community near Adelaide and in Berlin. Email Megan to talk about one for your organisation, friend or community group.
Need a specialist speaker for your event, podcast or radio program? Megan is a highly experienced broadcaster, public speaker and panel facilitator, with practical skills and experiential knowledge in mindfulness meditation teaching and personal practice.
She was a panel facilitator at the inaugural Australian Meditation Conference, spoke about well-being in the music industry at Indie Con, produced a vodcast series for Meditation Australia and was a guest speaker on mental health podcast, Happy Up Here.  Email Megan to discuss your needs.
Need content about mindfulness or meditation for your website or publication? Megan is an experienced journalist and interviewer who writes from inside the perspective of her own mindfulness practice.  Email her to discuss. Read an example on the Heartworks website.
Read testimonials about Megan's teaching work from past participants.
---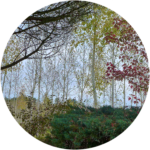 Please note that some services require preparation time & travel costs/time to be factored into pricing.
For a comprehensive list of Megan's mindfulness meditation training, studies and professional development, please visit her LinkedIn profile.
Or view her detailed CV.
---