Some tips and tools for un(b)locking your creativity, using mindfulness and meditation.
---
Megan Spencer is an experienced media arts professional and a mindfulness meditation teacher.
She brings together her unique set of skills to offer a class that explores how mindfulness and meditation can help to take the struggle out of accessing creativity – especially when it feels locked, blocked or out of reach!
During this 2.5 hour class you will be introduced to mindfulness and meditation, participate in practical exercises, join group discussions, receive a take home Tips sheet and enjoy afternoon tea. Suitable for experienced and beginners alike.
Find the space to pause, breathe and simply be alive – something we all need to stay well, creative and inspired.
---
When: Saturday 24 August, 1.00-3.30pm (inc. afternoon tea break)
Where: Fleurieu Arthouse, 202 Main Road, McLaren Vale, SA. Maps link.
Cost: $25 + booking fee
Bookings: Eventbrite
Hurry: Places are limited! Bookings close by Thursday 22nd August.
This event is offered by Fleurieu Arthouse during South Australian Living Art Festival (SALA)
---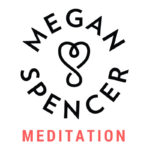 PLEASE NOTE: Mindfulness meditation is not recommended under certain medical or health conditions. This class will involve some gentle movement and silent introspection.
If you have any queries or concerns about whether this event is suitable for you, please contact Megan on hello@themeganspencer.com Or visit this link for further information.