Meditation & Mindfulness

Having spent much of her working life in the hectic and demanding world of media-making, Megan's path toward slowing down and hitting the pause button came after a work-related health issue, caused by sustained stress. Meditation and mindfulness practice have also been profoundly helpful on her journey with grief, after the loss of her mother in 2012.
Teaching
Megan has been practicing mindfulness meditation since 2009, first learning Mindfulness-Based Stillness Meditation at The Gawler Foundation in Australia.
So taken with its benefits, she undertook teacher-training there with a view to teaching meditation 'down the track' – something she began in earnest after moving to Berlin,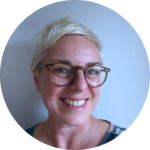 Germany, in 2015.
Co-presenting 2-day workshop Deep Storytelling: Creating A Culture Of Connection, she then wrote and taught 7-week mindfulness course, Meditation for Creativity, drawing on her love of meditation and extensive background as a professional arts worker.
After meeting passionate MBSR teacher Signe Glahn, together in the heart of Berlin they taught Open Your Heart, a successful program of weekly guided group mediation sessions and unique mindfulness day retreats. With bodywork practitioner Hanna Nordqvist Megan also taught bespoke mindfulness and movement workshops Express Yourself in beautiful Penzlauerberg.
She also spoke at organisations and companies. In 2015 she developed signature 4-hour workshop Mindfulness and Meditation at Work, presenting it at Paypal Berlin and later at internationally renowned The School of Life in Sydney, Melbourne and Berlin.
She ran sangha and created 1:1 sessions for people with specific needs wishing to integrate mindfulness and compassion into their daily lives.
Megan returned to Australia at the end of 2017. From her base near Adelaide she has since taught a wide range of mindfulness meditation sessions and events, to a diverse cohort of participants: locally, interstate and internationally, in-person and online.
While much of this work has been 1:1, she has also taught day- and mini-retreats, creativity workshops, drop-in groups and courses.
Highlights include Pause. Breathe. Thrive. Womens Day Retreat in January 2021; her Wake Up Your Creativity workshop and going on a pre-COVID 'roadshow' in Victoria with sessions like Self-care Is Awesome!
Trained Teacher
Since her initial teacher-training in MBSM (2011, 2016), Megan's extensive studies have taken her even further afield in Australia and to Europe – including atop a very windy mountain in Valencia!
---
Self-care, compassion and creativity are of particular interest to Megan as a teacher.
---
After discovering Mindful Self-Compassion via Dr. Kristin Neff's inspiring Ted Talk, in 2017 Megan undertook MSC Teacher Training (Step 1) in Sydney facilitated by the UCSD Centre for Mindfulness.
Prior she completed a 5-day MSC Intensive in Amsterdam and a 10-week live online MSC course lead by Australian MSC teacher, Kristy Arbon.
Megan also began taking PD courses at renowned mindfulness organisation Breathworks in Manchester.
She started their accredited teacher-training pathway in 2018 with Introductory Teacher Training (Stage 1), taught by Breathworks co-founders Vidyamala Burch and Sona Fricker.
Completing Advanced Teacher Training (Stage 2) and Mindful Movement training in 2021, in January 2022 she will move towards final accreditation co-teaching Breathworks' Mindfulness for Health as her 8-week practice course. (Registrations open soon).
Regularly attending mindfulness retreats and study courses are part of Megan's ongoing professional and personal development.
She has done so in Spain, France, England, The Netherlands, Germany and Australia with highlights being a Day of Mindfulness at Plum Village in Dieulivol, France, and the Get Ready for Death and Dying retreat with Ven. Robina Courtin at Atisha Centre, Bendigo.
Public Speaker
Megan moderated Meditation and Neuroplasticity: Where Are We Now?, an in-depth panel discussion at the inaugural Australian Meditation Conference in 2018. It featured speakers Dr. Rick Hanson, Dr. Craig Hassad, Dr. Neil Bailey and Andrew Fuller.
In July 2019 she was a speaker on the Wellbeing in the Music Industry panel at the 2019 Indie-Con Music Industry Conference in Adelaide.
In August 2019 Megan joined national peak industry body Meditation Australia as a volunteer board member.
Over that 12 month-period she produced a series of inspiring video and written interviews for the MA community, interviewing Dr. Rick Hanson (Buddha's Brain), Dr. Elise Bialylew (Mindful in May), Melli O'Brien (Mrs Mindfulness) and many more.
In July 2020 she spoke about the many benefits of meditation practice as a guest on the Happy Up Here podcast.
Right here, right now
Megan's teaching practice is Megan Spencer Meditation. Her approach is personable, practical, professional and trauma-informed.
She teaches groups, courses, classes, workshops, 1:1 custom sessions and consults, online and in-person (subject to COVID-safe regulations). Based near Adelaide she is a registered member of the Meditation Association of Australia, the national association for Australian meditation teachers.
---
Deep listening and empathy are at the heart of Megan's work.
---
For a comprehensive list of Megan's mindfulness meditation work, studies, professional development and teacher training, please visit Megan's LinkedIn profile or view her latest CV.
View the range of her services here and stay up-to-date with Megan's teaching and news on her Facebook page, Megan Spencer Meditation.
---
Work enquiries welcome
If you would like to discuss working with Megan as a mindfulness meditation teacher, workshop instructor,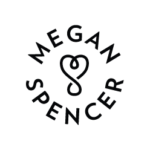 consultant, public speaker, moderator – or as broadcaster and journalist skilled in this area – email her at hello@themeganspencer.com
Megan's Moving Meditation Workshop was a really defining experience for me. I came into it feeling a bit lost, stagnate and looking for some direction. Megan's practical approach to meditation and energy had a positive effect on me, giving me a renewed sense of my true values and aspirations, and most importantly giving me the tools to practice mindfulness anytime and anywhere. Forever grateful! Thank you Megan.
I've studied various forms of meditation, but Megan's empathic and gentle 1:1 guidance aligned with my goal of going a little deeper into the daily practice. Our one-day workshop was personally tailored, practical, resourceful and a great reminder that mindfulness is a unique tool that can be called upon in any given situation or place. Megan is a natural and passionate teacher and I highly recommend her mindfulness sessions.
It was a great experience Megan, thank you, and something I have been practicing everyday since… xx
I enjoyed the time with the group and even spent some time 'slow walking' at lunchtime the next week.
Sunday's session was inspiring. Thank you so much for putting it on.
Very informative, friendly. I like the use of real life examples and experiences.
Megan was great. I learned a lot and will follow up on a lot of stuff.
I discovered meditation with Megan in Berlin 3 years ago, and then followed her in a creative workshop. Megan, you're an inspiring guide ! Your mindful sessions resourced me and helped me make important choices in my life at that time.
This course became the highlight of my week. The calm and quiet, the group sessions guided by the compassionate, insightful and intelligent instruction of Megan Spencer, changed my life for the better. A magnificent undertaking that I can highly recommend to anyone wanting to explore the quiet corners and softer side of life.
Resonating. Reaffirming. Educational. Mind Opening. Healing. Thank you.
Thank you so much for your caring attention and time the other day. That was truly wonderful. You have given me an opportunity to put myself back in touch with what is most precious to me. Thank you so much! What a completely moving and pragmatically good experience.
Diving into the world of meditation and creativity, it was a great and challenging journey : )
I took one of Megan's meditation courses in Berlin a couple of years ago. Historically, I have always struggled with meditation and the vulnerability it brings. Megan's approach was non-confrontational and unequivocally kind. The course itself was informative and perfectly paced. I entered each session feeling run down and exhausted, but left with energy and a little piece of calm. Thank you!