Based on the award-winning book of the same name, the Breathworks Mindfulness for Health course teaches mindfulness and compassion to help you improve the quality of your life and your health.
Taught around the world, this Breathworks program has helped thousands of people cope with pain, illness and health conditions – and the stress that comes with them.
Designed to be completed as an 8-week course, Mindfulness for Health is suitable for anyone suffering with pain, illness, fatigue and/or other health conditions. (It's also of benefit to carers and those who support people with health conditions).
Mindfulness for Health is also beneficial for people simply wishing to learn mindfulness and compassion skills as a way to manage the challenges and stress of everyday life, and, to live in a more balanced and healthy way.
When we can't change our circumstances we can learn to change how we relate to them, through mindfulness and compassion. This course can help you do that.
Practice Course // About the Teachers
Mindfulness for Health will be taught as a practice course by Breathworks teachers-in-training, Megan Spencer (Megan Spencer Meditation) and Michael Madigan (Madigan Pyke Physiotherapy).
Both based in Adelaide, Megan is an experienced mindfulness meditation teacher and Michael is an experienced physiotherapist.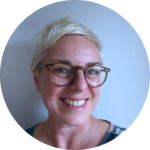 Completing their Breathworks Advanced Teacher Training earlier this year, they will deliver the course together to meet the final requirements of their accreditation.
The cost of this practice course is substantially discounted with all course materials supplied (see below).
Where & When
When: 8 x consecutive Sundays, January 23 – March 13, 2022. Weeks 1 & 8, 3pm – 6pm; Weeks 2-7, 3pm – 5.30pm (includes tea break).
Where: Salt Yoga Aldinga, Shop 1/8 Old Coach Road, Aldinga, SA. (Formerly Fleurieu Yoga). Map.
Price: $150.00 per person. Limited places!
Bookings & Registration: Essential! Email Michael or Megan now to secure your place. (Bookings not taken through the venue).
COVID-Contingency: The plan is to deliver the course in-person with a COVID-safe Plan and safety protocols. (Vaccinated participation and/or mask-wearing may be necessary – TBC.) Should increased restrictions prohibit face-to-face teaching, the course will be taught online via Zoom.
Refunds & Cancellations: Refunds will not be possible for cancellations after 5pm Wednesday 19th January 2022, unless the course is cancelled by the teachers, or at their discretion.
---
Unlock the benefits of mindfulness and compassion practice.
---
More about the course
The Mindfulness for Health course was designed by Breathworks co-founder Vidyamala Burch, based on her experience of using mindfulness to manage her own chronic pain and health condition. A mix of daily mindfulness, formal meditation, supportive mindful movement practice and modern pain management strategies have been created and refined, backed by evaluation, research and published studies.
The course consists of 8 x 2.5-3-hour weekly sessions, which will include guided mindfulness meditations, gentle mindful movement practices, group discussion, home practice (and review), and a tea break.
The course teaches a variety of mindfulness practices to help you to develop your own daily practice and provide a toolkit of resources to support you well beyond the course.
The eight-week program takes just 10-20 minutes of practice per day, in addition to a little reading every week, a weekly face-to-face session with your group and teachers, informal 'mindfulness in daily life' and some journalling.
The weekly sessions include guided meditation, in-depth teaching on Breathworks practices and techniques, discussion, opportunities for questions and support for your home practice.
Read the full Mindfulness for Health course overview here.
What will I get with the course?
8-weeks of lessons
The best-selling Mindfulness for Health book and accompanying Workbook
A balance of teaching, questions and discussion, and guided meditation
Daily home meditation practices and informal 'Mindfulness In Daily Life' exercises.
Guided meditations with MP3 downloads/stream (the book also includes the CD).
Teaching and practices to help you to develop the skills of mindfulness and self-compassion, for relief of pain, stress and anxiety.
Two mindfulness teachers to answer your questions and to guide you each week
A supportive group on the course with you
Interested?
For all inquiries email Michael mick.44@live.com.au or Megan hello@themeganspencer.com
Breathworks is a not-for-profit social enterprise and a leading international mindfulness organisation based in the UK. Read more about Breathworks here.