Please note that this event is now FULLY BOOKED.
---
Megan Spencer and Prue Allan are a couple of old friends from Bendigo, who teach meditation, mindfulness and self-care.
Megan now lives near Adelaide and teaches mindfulness meditation. Prue splits her time between Bendigo and Ballarat, and is a psychologist and "retired" yoga teacher.
On Monday July 23, 6.30-8.30pm*, they will join forces at The Avenue Studios, to present a special mindfulness, meditation and self-care event, just for Bendigo! They will offer a variety of gentle, guided meditation practices and mindfulness exercises that cultivate stillness, balance and connection in mind and body. (*NB session end time is now 8.30pm).
This is a unique chance to spend some time exploring the fundamental need to pause, slow down and connect with self and others, so often drowned out by the white noise of everyday life. And to be receptive to our moment-to-moment experience with kindness and acceptance, as it unfolds.
The session will include both still and moving practices, in a friendly, intimate group environment. Suitable for beginners, those wishing to deepen their existing practice, or anyone who enjoys guidance and practicing with others. Cups of tea and tasty vegan finger food also offered!
Please note that some silence and quiet introspection is involved (please read Ts&Cs here).
VENUE
The Avenue Studios
First Floor, 26-28 St. Andrews Ave.,
Bendigo, VIC 3550 (just above MatchWorx Bendigo)
BOOKINGS *
Places are strictly limited and bookings are by email only – first in, first served! Please email Megan to secure your place: hello@themeganspencer.com *Please note that this event is now fully booked.

PRICES
$20 waged / $15 concession
Pay on the night – cash only – bring the correct amount, thanks!
BRING
Chairs and other yoga equipment will be available on site. Please bring anything that you will need to be comfortable (such as a blanket, water bottle, shawl, extra socks) and wear loose-fitting, comfy clothes.
ABOUT THE TEACHERS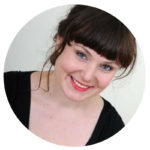 Prue Allan is a registered Psychologist who has completed a Masters in Clinical Psychology and is a member of the Australian Psychological Society. Prue has always had a keen interest in learning tools that improve people's wellbeing and quality of life. Before becoming a psychologist, Prue taught mindfulness techniques, mediation, relaxation and yoga to children, adolescents and adults for over 16 years. Prue values working collaboratively with children, adolescents and their families on a range of issues.
Join Prue's Facebook community, Treebrain
Megan Spencer is a broadcaster, writer, critic  and a Mindfulness Meditation Teacher a member of  Meditation Australia. She has been practicing mindfulness meditation since 2009, first learning at The Gawler Cancer Foundation in Victoria, where she completed her initial teacher training. She has been teaching workshops, courses, classes, retreats and consulting since 2015. With a particular interest in kindness, creativity and self-care, she has also completed teacher training with Breathworks and the UCSD Centre for Mindful Self-Compassion, in Australia.
Join Megan's Facebook community, Megan Spencer Meditation
IMPORTANT
Mindfulness meditation is not recommended under certain medical or health conditions. If you have any queries or concerns about whether this event is suitable for you, please check with your GP or relevant health professional. More information/Ts&Cs here.
QUERIES?
Email Prue Allan or Megan Spencer
Photos: Megan Spencer (c) 2016 & 2017