For the last year I've been working with transgender author, activist and speaker Benjamin MacEllen on his first one-man show – initially as creative coach and consultant, but as the show grows ever-closer, now as creative collaborator.
Based on Ben's journey as a girl called Susan to becoming a man called Ben, Transmansplaining is a heart-warming, insightful and entertaining story of resilience and transformation, filled with musical, video and 'diaristic' snapshots from across Ben's remarkable life "on both sides of the gender divide".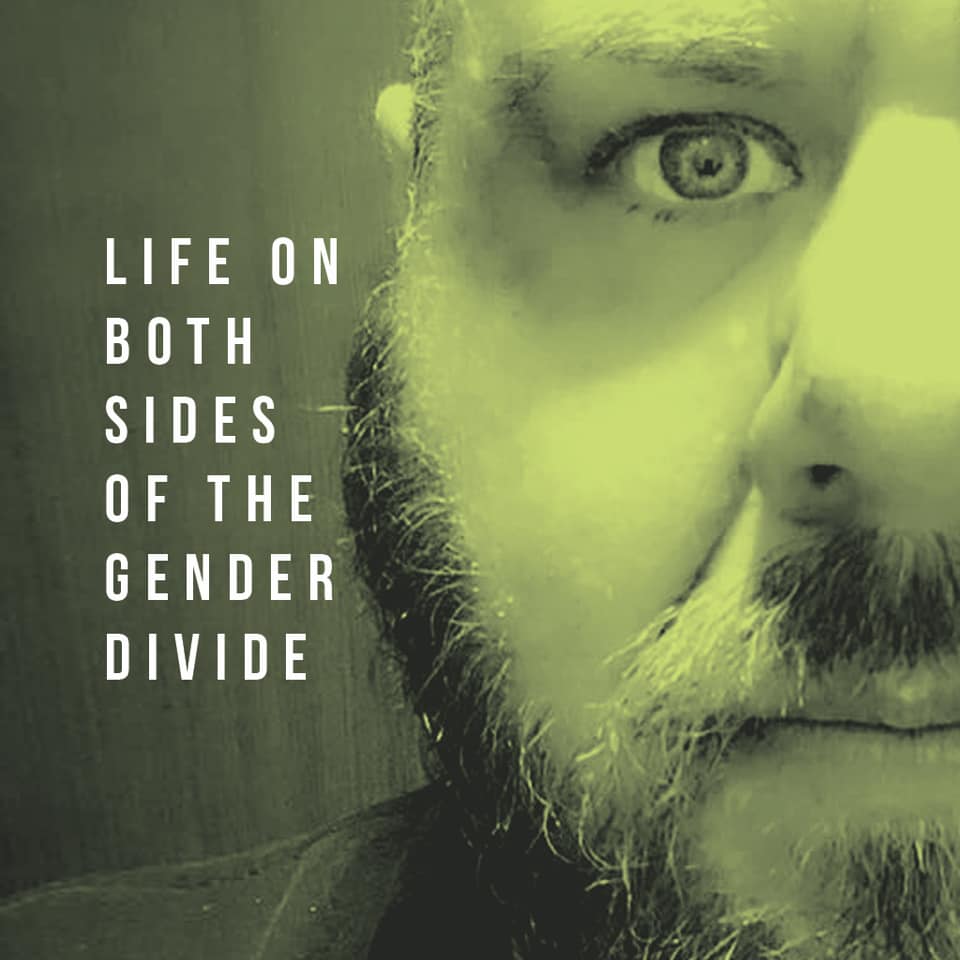 The show will world premiere on Friday October 11, 8pm, at The Engine Room in Bendigo (part of The Capital's suite of venues), followed by a matinee performance at Phee Broadway "down the road" in Castlemaine, Sunday 13th October at 2pm.
A sequel of sorts to his 2011 memoir – and based on his lived experience as a trans person living in large regional centres – it's been amazing to watch Ben come into his own as a performer, activist and dynamic storyteller over the past 12 months, through the creation of this show – another significant transformation…
I'm looking forward to working further with him during the performance week, and facilitating the post-show Q&As. We're gonna paint the town pink, blue and white!
Be one of the first to see it! Visit the Transmansplaining Facebook page for performance and ticketing details, and listen to his latest interview on ABC Central Victoria Breakfast with Fiona Parker (57:44 – 1:08:22).
He also spoke on the 'Telling It Tough' panel at the 2019 Bendigo Writer's Festival in August.
Congratulations to Ben on all his hard work: it's been a big labour of the heart for us both. I can't wait to see the show – and support it – in person.