Hello Meditation Friends!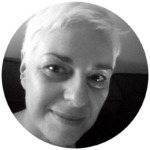 Wow, it's almost the end of April. What a month it's been! An intensive four weeks of meditation teaching, learning and practice, in my home country of Australia…
---
Wake up and smell the gum leaves…
As soon as I got off the plane at Tullamarine Airport, I was hit by the distinct smell of gum leaves and eucalyptus. Living in Europe as I have for the last two years, it's an aroma that I have overwhelmingly missed – such a defining aspect of Australia. The flora is so unique.
I've just returned from a huge road trip that has taken me to many places around southern and east coast regions: Bendigo, Albury, Canberra, Bowral, Katoomba, Sydney, Melbourne and back to Bendigo again!
Much to the amusement of my friends and family, I have become obsessed with drinking in the smell of eucalypts everywhere I go. That, and the sunshine – something else often in limited supply in 'Brrrlin' ; )
---
EVENTS
BERLIN ~ EXPRESS YOURSELF ONE-DAY WORKSHOP
The May 13 Express Yourself workshop is almost sold out! If you value creativity, and are interested in accessing it from a place of openness and spaciousness (instead of white-knuckling it through stress and contraction!), this is the workshop for you! Full details are here.
Bookings are by email: hannanordqvist@yahoo.co.uk or hello@themeganspencer.com. Registrations close by 18:00 Monday May 8. Only two places are left – don't miss out!
To get you in the 'zone', listen to this terrific interview with creativity author, Liz Gilbert. I caught it today on Radio National in Australia. What she knows about wrestling with creativity is worth bottling!
BERLIN ~ 8-WEEK MBSR COURSE
Want to get serious about meditation and reduce the stress of everyday living?
Signe Glahn and I are offering an 8-week Mindfulness Based Stress Reduction course, starting May 7 at Körper Raum, Mitte. This is an opportunity to not only learn meditation from the ground up but to experience the practical benefits of mindfulness from "the inside out". Less stress, more joy! As 10% Happier author Dan Harris says, mindfulness and meditation are "the next big public health revolution". This is your chance to get in early! Full program details are here. Places are still available but very limited.
Registrations close by 18:00 Monday May 1.
NEWS
We're all in this together…
Both of my Mindfulness and Meditation at Work workshops at The School of Life in Melbourne and Sydney sold out fast! I'm very grateful to teach there as it's a special experience. I presented to two groups of 25 people eager to discover how mindfulness and meditation might help to take the struggle out of daily work practice, and improve workplace culture.
Workers and employees from a range of industries and companies took part: from IT, sports science and energy renewables to law enforcement, design and health (and everything in between.) Empowering people with a means to change their relationship towards workplace stressors is a wonderful experience.
While there's a lot of talk around "compassionate leadership" these days (and how managers can "model" best practice to employees), I like to suggest that perhaps workers can take the lead by modelling best practice to their employers and workplace leaders. From the ground up. The wheels in the workplace can turn very slowly: why wait?! Employees are an organisation's best resource: the bottom line is we are their bottom line. Workers can also teach team leaders to listen.
Another of the most powerful aspects of this workshop is that it reveals that the difficulties participants face daily – such as stress, hyper-busyness, work/life balance, making health and well-being a priority – are not encountered in isolation. Ultimately these are challenges we all share no matter what business we're in. We're all in this together – it's a message of community, empathy and shared humanity.
The next date for this workshop will be at The School of Life Berlin, Saturday July 22, 1.30-5.30pm. Book now for the earlybird discount!
In the meantime, here's a "treasure" of a video, about better listening by Ted Ex speaker and sound researcher, Julian Treasure. Great advice for the workplace! Click on the image below…
---
MSC Teacher Training in Australia
Vulnerability: the "glue" that connects us…
From April 2-8 I took part in the first ever Mindful Self-Compassion Teacher Training course offered in Australia. It took place in Hartzer Park – a working convent which hosts conferences, retreats and courses – in Burradoo, just outside of Bowral, NSW. Facilitating were American MSC teacher trainers Christopher Germer and Steven Hickman (Center For MSC, UCSD) and Australian Certified MSC Teacher, Tina Gibson. Fifty would-be MSC teachers from all over Australia took part!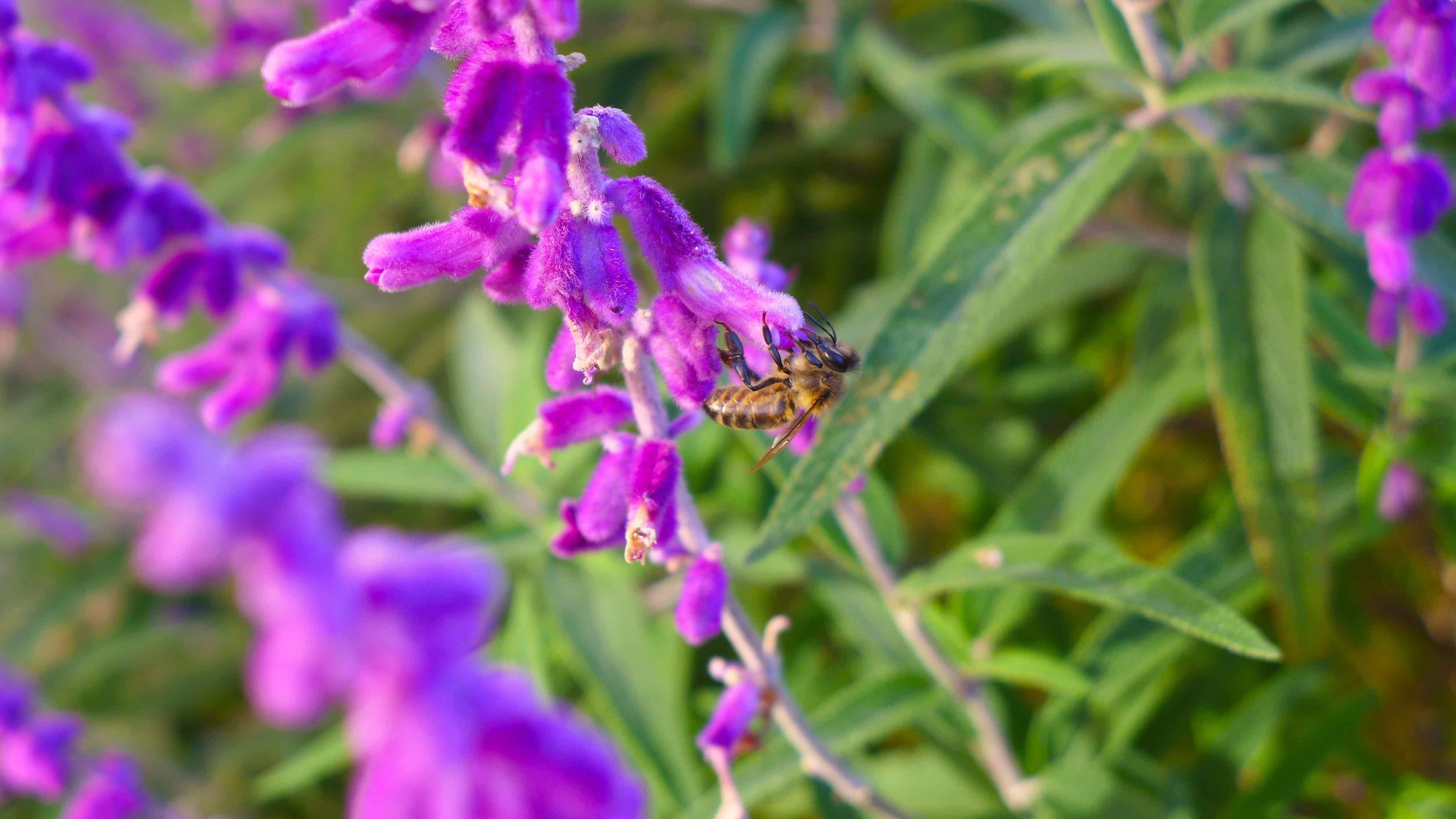 Undertaking a course like this – going through as a participant/teacher-in-training – made me realise even more profoundly and deeply, just how frail and vulnerable we all are. Pain is something we all carry: you barely need to scratch the surface to find it in everyone.  As social researcher Brené Brown says, vulnerability is "the glue that holds our connection together – it's about our common humanity". As you might expect, it was an intense, emotional, challenging and rewarding experience. And ultimately a lesson in vulnerability – about my own and that of others, for which I am very grateful.
As I touched on in the essay I wrote before undertaking MSC teacher training, meeting our suffering with compassion is quite possibly one of the most difficult things we can do. Sadly, we're just not wired to be kind to ourselves! It takes practice and a very good guide. I learned much at this course, and met some amazing, kindhearted people along the way. Watch this space for future plans to teach!
One of my favorite ways to practice mindfulness is to make radio and podcasts. It's not only a way for me to practice compassionate listening but to help create community through inviting others to share their personal stories.
In my new podcast Auspicious Plastic, people discuss the objects they love – 'things' that are precious to them, and how and why that might be.
Episode Three is now online! In it Berlin-based American project designer Michael Pieracci reveals the objects he's used across his life and travels. While I was in Australia I also interviewed my late Mum's next door neighbour Robyn about the amazing story behind her singular, cherished piece of  Tupperware. Plus an old friend, Amy. A sustainability project worker for local government, Amy discussed her 'complicated' relationship with plastic, and her favorite enamel kettle. The next episode is on the way in early May!
And how do you like the podcast's new logo?! I LOVE it! It was designed by the talented Dale Harris at Studio Ink.
---
I love the serendipity life throws at you when you least expect it – but when you are most open.. How's this for the very first thing I saw when I got off the train in Sydney?! Walking through the old streets I used to know so well (Sydney was my home town for just over 3 years), I found this piece of poetry, en route to my old hood which I hadn't visited for a decade.
It was most definitely 'a sign'…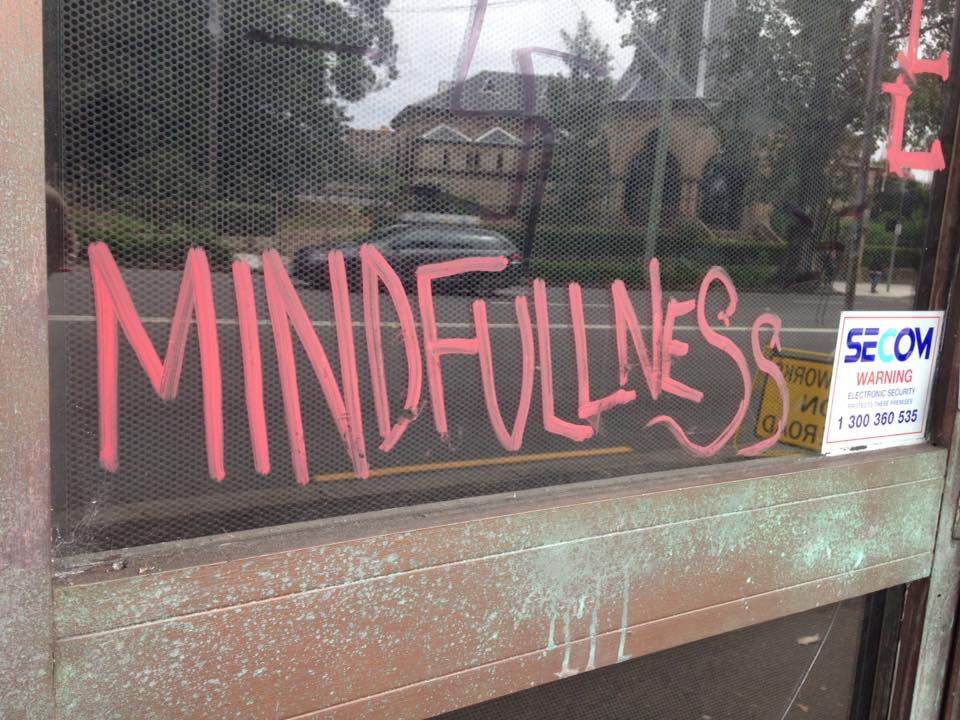 Thank you to the kind souls who looked after me on my very big trip home – and to you for your kind attention.
Until next time,