PLEASE NOTE: THIS COURSE IS NOW CLOSED

---
"Meditation is the only intentional, systematic human activity which… is about not trying to improve yourself or get anywhere else, but simply to realize where you already are." – Jon Kabat-Zinn
---
In the northern hemisphere, Spring is slowly on its way, sprouting its first green buds and gradually making way for new life…
The season brings to mind the question, What are we cultivating in our lives? Are we watering the seeds or the weeds in our own gardens? Moreover, are we even aware of our present experience, unfolding moment-by-moment, or, do we get lost in our own minds, rushing through life on autopilot and missing our lives one moment at a time?
On average, we spent almost 50% of our time away from 'the here and now'. Research shows that being "lost in thought" in this way (even when pleasantly daydreaming!) generates unhappiness, exacerbates our stress levels, and the feeling of being overwhelmed.
Mindfulness encourages us to be present with each moment of our lives and with ourselves, exactly as we are, with greater kindness, acceptance and compassion. It helps us to find the space to pause, breathe and simply be alive, a need we too often ignore in the busyness of our daily lives.
This May in Berlin, Open Your Heart Mindfulness Meditation will be offering an 8-week MBSR (Mindfulness-Based Stress Reduction) program, an excellent way to get into practicing mindfulness more regularly as well as learning new strategies for managing our responses to stress.
Taught in English, the classes will run on Sunday afternoons between May 7 and July 9, 2017, with an additional full day of practice on Saturday June 24. Apart from attending classes, taking an MBSR program involves a daily commitment to home practice of up to an hour.
It's a serious commitment, but it pays off.
MBSR was founded at the University of Massachusetts Medical School by Jon Kabat-Zinn in 1979 and is now being taught all over the world with amazing results. It's one of the best researched mindfulness based courses with proven effects of decreasing levels of perceived stress, as well as symptoms of anxiety and depression.
Research also shows that even after 8 weeks of regular MBSR meditation practice the brain starts to change, showing changes in centres connected to memory, sense of self, empathy, anxiety and stress.
Spaces are limited and pre-registering and orientation are requirements.
---
PRICE
Earlybird: 250€ per person (bookings made prior to 18:00, Sunday 9 April, 2017)
Regular: 280€ per person (bookings made after 9 April – and up to 1 May, 2017).
The price includes classes for the entire 8 weeks, the all-day practice session as well as hand-outs and guided meditations. Please note: registrations close by 18:00, 1st May, 2017.
LANGUAGE
English
WHERE
Körper Raum Mitte Neue Jakobstraße 1-3, 10179, Berlin
WHEN ~ 2017 DATES (COURSE CLOSED)

Week 1: Sunday May 7, 4.00 – 7.00pm
Week 2: Sunday May 14, 4.00 – 6.30pm
Week 3: Sunday May 21, 4.00 – 6.30pm
Week 4: Sunday May 28, 4.00 – 6.30pm
Week 5: Sunday June 11, 4.00 – 6.30pm
Week 6: Sunday June 18, 4.00 – 6.30pm
Practice Day*: Saturday June 24, 10.00am – 4.00pm
Week 7: Sunday July 2. 4.00 – 6.30pm
Week 8: Sunday July 9, 4.00 – 7.00pm
*The Practice Day will be held at a different venue. Participants TBA on enrolment.

---
BOOKINGS & FURTHER INFORMATION
Bookings are by email to: signeglahn@hotmail.com or hello@themeganspencer.com
Payments may be made by bank transfer or cash (with prior arrangement.)
Bookings will only be confirmed upon receipt of full payment, completion of a pre-registration form and in-person orientation. Places are limited (8 spots.)  Program to be lead by Signe Glahn, assisted by Megan Spencer.
TERMS & CONDITIONS

Please read Ts & Cs here before pre-registering.
CANCELLATIONS
Ticket refunds are not possible after 18:00, Thursday 4th May 2017, unless the course is cancelled by the organisers (or, at their discretion.) A minimum number of participants is required for this event to go ahead.
ABOUT THE TEACHERS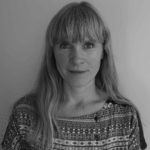 SIGNE GLAHN is a CFM*-qualified Mindfulness Based Stress Reduction (MBSR) Teacher.
Originally from Denmark, but with the last 15 years living in London, New York and Berlin, since 2009 she has spent most of her working life running and managing international development NGOs. Working in this high-pressure, chronically understaffed and underfunded sector in highly demanding, stressful positions, in 2007 Signe first experienced meditation and mindfulness through a MBSR (mindfulness based stress reduction) course in London.
This life-changing encounter became the beginning on an ongoing exploration through daily meditation practice and regular retreats of what it means to be present, to truly meet, hold and experience the fullness of our life that is at the same time incredibly precious and unbelievably fleeting. This journey ultimately led to Signe enrolling to become an MBSR teacher herself. She began training in the summer of 2015 through The Center for Mindfulness in Massachusetts, USA, and has through her training participated in courses run by senior MBSR teachers like Jon Kabat-Zinn and Saki Santorelli. In February 2017 she completed the final MBSR teacher training module.
Since the autumn of 2015, Signe has been running mindfulness classes in Berlin focusing on handling stress as well as overcoming harmful thought patterns and emotional reactivity through kindness, self-acceptance and compassion.
*Center for Mindfulness, University of Massachusetts, USA.

MEGAN SPENCER is a TGF*-trained Mindfulness Based Stillness Meditation (MBSM) Teacher.
Originally from Australia, and now based in Berlin, Megan is also a media arts professional with a dynamic history as a broadcaster, filmmaker, writer, critic and photographer – and as public speaker and workshop facilitator. She has a Masters in Media Arts from RMIT University in Melbourne, Australia.
Since 2009 she has studied and practiced Mindfulness Based Stillness Meditation (MBSM), first learning it at The Gawler Foundation, Australia, where she also completed Meditation Teacher Training modules in 2011 and 2016.
With a particular interest in Mindful Self-Compassion, and in the benefits meditation and mindfulness can bring to the workplace, Megan has continued further studies and professional development at Atisha Buddhist Centre (Australia), The Gawler Foundation (Australia), Breathworks (Spain & Manchester), Centrum voor Mindfulness (Amsterdam), and online through Monash University, Sounds True and the Center for Mindful Self-Compassion.
In April 2017 Megan will return to Australia to undertake MSC Teacher Training as developed by Dr. Kristen Neff and Dr. Christopher Germer, facilitated by the UCSD Center for Mindfulness.
In addition to individual consultations, Megan has developed a range of meditation workshops and courses, teaching at organisations such as The School of Life Australia and Berlin, Paypal Germany, and at Körper Raum Mitte where she presented her 7-week course 'Meditation For Creativity', 8-week program 'OYH Guided Meditation in English' with MBSR teacher Signe Glahn, and 'Express Yourself' one-day creativity workshop with Grinberg Method practitioner Hanna Nordqvist. More at her website: themeganspencer.com
*The Gawler Foundation, Australia.
---
"The mind can go in a thousand directions, but on this beautiful path, I walk in peace. With each step, the wind blows. With each step, a flower blooms." – Thich Nhat Hanh, Zen master
---
QUESTIONS?
Email us! Connect with the 'Open Your Heart' community on Facebook and Meet Up. And read the 'Open Your Heart' Meditation testimonials.