---
This program is now CLOSED. Thank you to everyone who participated and supported this program! Registrations are now open for the 'Open Your Heart Day Retreat' on 22nd January 2017.
Shortly we will announce dates for the 'Open Your Heart' 8-week Mindfulness Meditation Course, to begin in May 2017.
---
"As long as you can breathe, you can meditate. It really is that simple." – Anna Voigt, 'Simple Meditation'.
CURIOUS ABOUT MEDITATION?
There's a reason people are turning to mindfulness and meditation right now. Time-poor, super-busy and often overwhelmed by the demands of daily life, increasingly it's getting harder to find the space to pause, breathe and simply be alive – something we all need to stay well, creative and inspired.
"The present is the only time that any of us have to be alive – to know anything, to perceive, to learn, to act, to change, to heal." – Jon Kabat-Zinn, author, 'Wherever You Go, there You Are'.

Mindfulness is about being with yourself exactly as you are in every moment, with greater kindness, acceptance and compassion. It's about letting go of expectations and the internal and external struggles that so often come with daily life…
Through this opening and acceptance comes the possibility of breaking habitual patterns that might no longer be helpful – and of fostering kind awareness and presence towards yourself and others. You're already awesome, now get out of your own way!
DIFFERENT DOORS, SAME ROOM

"Meditation is the only intentional, systematic human activity which at bottom is about not trying to improve yourself or get anywhere else, but simply to realize where you already are." ― Jon Kabat-Zinn
Meditation is the "formal practice" of mindfulness. Each Sunday from October 30 – December 18 (16:00-18:00/4-6pm), meditation instructors Signe Glahn & Megan Spencer will offer the opportunity to 'try on for size' some of the many mindfulness practices and meditation exercises. Come and explore which practice is the right fit for you in a friendly, playful environment!
Sessions will be presented in English, and offered as individual 'drop in' classes, or pre-buy the 8-week block to receive a 40% discount. Suitable for beginners or those who'd like to refresh or expand their practice. Meditation: the perfect preparation for the end of the year 'crazy period'!
PRICE

Drop in sessions: 8€/5€ | Prepay 40€ for 8-session block (valid until November 13) | Cash only: please bring correct amount.

WHEN 
Weekly 2-hour sessions, Sundays, 16:00-18:00 (4-6pm) | Please arrive early to for prompt start. Start date: 30th October | End date: 18th December Total: 8 sessions
VENUE

Körper Raum, Mitte | Neue Jakobstraße 1-3 | 10179 Berlin-Mitte | 2.OG | Water provided. Full amenities, stairs & elevator access. Buzz "Körper Raum" at security door for entry. Shoes off space.

BRING
Chairs provided. BYO cushion, yoga mat, blanket, shawl or anything else for comfort.

TERMS & CONDITIONS  Read the Ts&Cs at this link.
ABOUT THE TEACHERS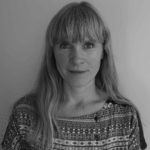 Originally from Denmark – but with the last 15 years living in London, New York and Berlin  since 2009 – SIGNE GLAHN has spent most of her working life running and managing international development NGOs. Working in this high-pressure, chronically understaffed and underfunded sector in highly demanding, stressful positions, in 2007 Signe first experienced meditation and mindfulness through a MBSR (mindfulness based stress reduction) course in London.
This life-changing encounter became the beginning on an ongoing exploration through daily meditation practice and regular retreats of what it means to be present, to truly meet, hold and experience the fullness of our life that is at the same time incredibly precious and unbelievably fleeting. This journey ultimately led to Signe enrolling to become an MBSR teacher herself. She began training in the summer of 2015 through The Center for Mindfulness in Massachusetts, USA, and has through her training participated in courses run by senior MBSR teachers like Jon Kabat-Zinn and Saki Santorelli. She will complete the final course module in February next year.
Since the autumn of 2015, Signe has been running mindfulness classes in Berlin focusing on handling stress as well as overcoming harmful thought patterns and emotional reactivity through kindness, self-acceptance and compassion.
MEGAN SPENCER is a media-arts professional and meditation practitioner-teacher from Australia, who now lives in Berlin. She has a Masters in Media Arts from RMIT University (Melbourne, Australia), and a dynamic history as a broadcaster, filmmaker, writer, critic and photographer – and as public speaker and workshop facilitator.
Since 2009 she has studied and practiced Mindfulness Based Stillness Meditation (MBSM), first learning it at The Gawler Foundation, Australia, where she also completed Meditation Teacher Training in 2011 and 2016.
With a particular interest in Mindful Self-Compassion, and in the benefits meditation and mindfulness can bring to the workplace, Megan has continued further studies and professional development at Atisha Buddhist Centre (Australia), The Gawler Foundation (Australia), Breathworks (Spain & Manchester), Centrum voor Mindfulness (Amsterdam), and online through Monash University, Sounds True and the Center for Mindful Self-Compassion.
In April 2017 Megan will return to Australia to undertake MSC Teacher Training as developed by Dr. Kristen Neff and Dr. Christopher Germer, facilitated by the UCSD Center for Mindfulness.
In addition to individual consultations, Megan has developed a range of meditation workshops and courses, teaching at organisations such as The School of Life Australia, Paypal Germany, Impact Hub Berlin, and at Körper Raum, Mitte where she presented her 7-week course, 'Meditation For Creativity'.
More at her website: themeganspencer.com
---
CONTACT | Or to pre-book the 40€ discount offer

Signe signeglahn@hotmail.com | 0176 3294 9370
Megan hello@themeganspencer.com | 0157 3275 5102
Join our communities on Facebook and Meet Up!
---
Please note that the multi-session discount offer is now closed (November 13, 2016.)