Hello Meditation Friends!
Can you believe it's February already? Where did the first month of the year go?!
> Sacred Cinema ~ Mine disappeared down a rabbit hole – a very nice one I might add – courtesy of Berlinale! For the last month I've had my film critic hat on (rare these days!) covering the Berlin International Film Festival for several media outlets, and, spending a lot of time sitting – not on a cushion though!
I was lucky enough to meet some amazingly kindhearted people (seriously, sangha (community) is so important – something I appreciate more and more these days), and of course see some amazing films.
Honeygiver Among The Dogs was among them, the "first ever" film noir from Bhutan, a tiny Buddhist country close to Tibet, known for cultivating Gross National Happiness over Gross Domestic Product. The film says it all really…
Hands down it's one of the most spiritual feature films I've encountered, especially strange given it's a crime drama! A distinctly Buddhist detective story, there's a hard-boiled detective, a missing person and a unique femme fatale who just happens to work in the service of a Buddhist nun! (I know, right?!) Luscious to look at and listen to, quietly moving and dreamlike, each moment was saturated with stillness, spaciousness and the natural world. Forgiveness and compassion were central themes; you could really feel 'the breath' in it…
It also made me feel great about being close to cinema again: I was reacquainted with the medium's great power for compassion, communion, affect and empathy. I hope you get to see it. Here's the trailer.
---
NEWS
> First Day Retreat ~ The first Open Your Heart Day Retreat in January was a success! Places sold out quickly and we were lucky to have access to a beautiful space in Berlin-Kreuzberg, with lots of light, a beautiful garden and an atmosphere 'tuned for tranquility' by many previous meditators over the years. We received much positive feedback from the participants who agreed it was a beneficial way to start the New Year. We have plans to run another in July (see the 8-week study course entry below.)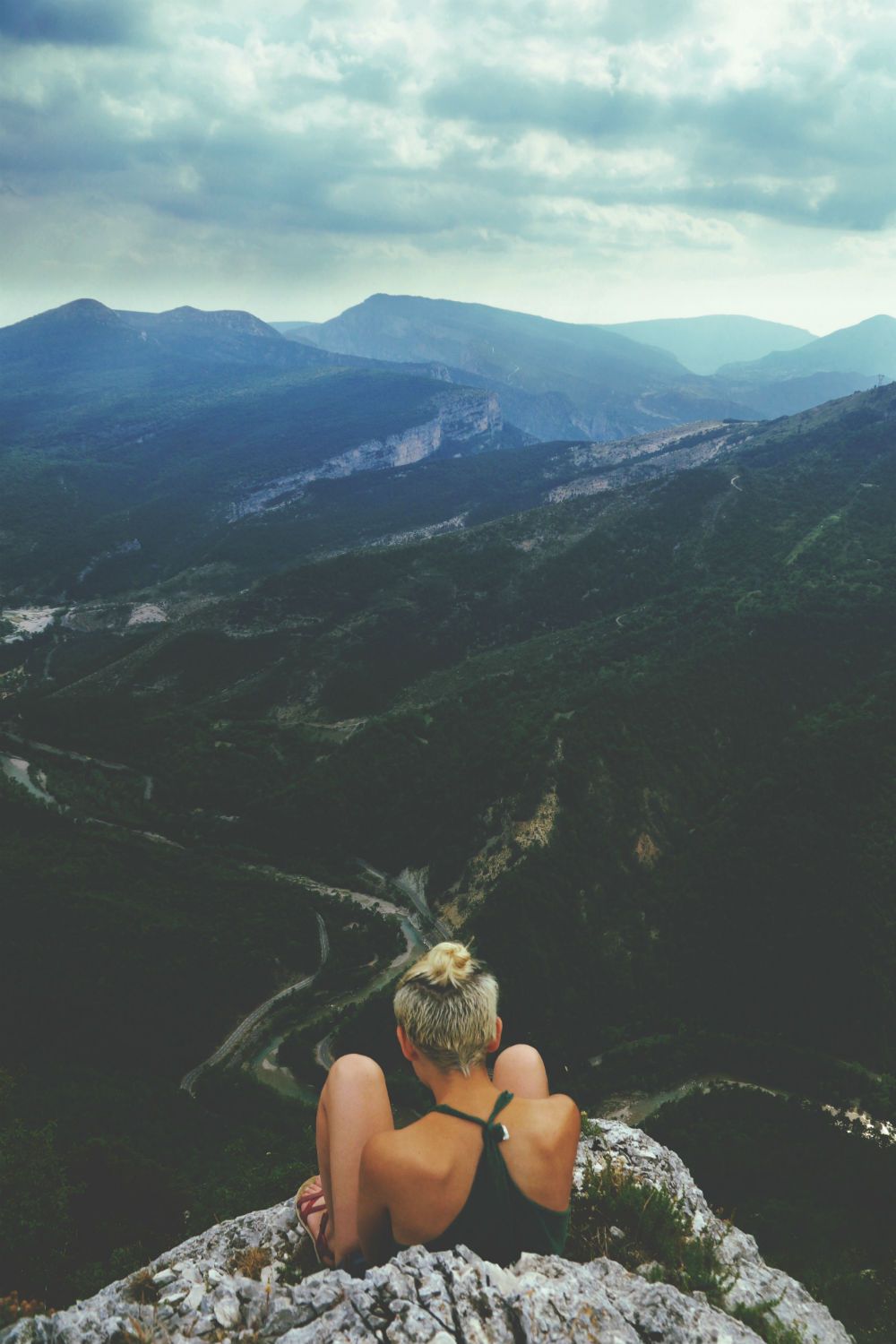 > First Mindfulness article ~ An essay I wrote about Mindful Self-Compassion was published today on Kristy Arbon's Heartworks website. After writing about film and the arts for so many years I'm pretty excited: this is the first piece I've ever written about my path towards mindfulness, meditation and now mindful self-compassion. (I will be undertaking MSC teacher training this April.)
I'm grateful to Kristy – my first MSC teacher – for inviting me to share it on her training portal. Another Australian teacher working overseas, she has a marvelous website filled with resources and excellent online training courses. It's a great place to learn what MSC is all about, and moreover, start a practice. Kindness is a superpower! (Thanks Kristy : )
> First 30 second pitch ~ Recently I did a 30 second 'pitch' at Creative Mornings Berlin, touting the upcoming Express Yourself workshop on March 4 (see next entry). It not only went to time (a miracle) it also went over pretty well (not booed off stage.)
It was after a fascinating, and what I found to be an incredibly gentle and compassionate public talk, about tools – useful objects that can, if used and treated the right way, bring joy and meaning to moments of our lives.
Presented by Michael Pieracci, an American in Berlin and eloquent "photographer, presenter, traveller and teaist", he also works for a company that helps businesses to facilitate and foster open feedback between employees and management – something I reckon has the potential to save the world. I was really moved and inspired by what he had to say.
---
EVENTS
> Last chance to register for Express Yourself: BERLIN

"Creative people are curious, flexible, persistent, and independent with a tremendous spirit of adventure and a love of play", said Henri Matisse. Our first Express Yourself one-day creativity and self-expression workshop for 2017  is just over a week away. My colleague Hanna Nordqvist – a Grinberg Method practitioner – and I are very much looking forward to co-leading it again. Among other key ideas and practices, we'll explore what Matisse said – especially the importance of 'play' and opening up towards creativity through mind and body, especially in those frustrating times when when creativity eludes us.
There are still some places available, but registrations close 18:00 Monday February 27, so don't miss out! Email: hello@themeganspencer.com
> The School of Life: BERLIN, SYDNEY & MELBOURNE

Tickets are now on sale at three branches of The School of Life, for my introductory workshop 'Mindfulness and Meditation At Work'.
BERLIN: Saturday March 11, 1.30pm – 5.30pm. Presented in English link & tickets | SYDNEY: Wednesday April 12, 6.00pm – 9.30pm link & tickets | MELBOURNE: Saturday April 15, 10.00am – 1.30pm link & tickets
Meditation and mindfulness can make all the difference to your workday – and to workplace culture. It's something I'm passionate about, so I'm looking forward to delivering it to Australian students again, and to Berliners for the first time.
> 8-week meditation study course: BERLIN

Lately, a good number of people have expressed to me an interest in learning mindfulness meditation as a serious endeavor: to go beyond just having the intention by exploring what it is to have a regular, committed practice.
Signe Glahn and I and will co-teach an 8-week mindfulness meditation study course, on Sunday afternoons between May 7 and July 9. A ninth date, a Day Retreat (which will also be open to others not enrolled in the course), will also be included within that time frame on a Saturday.
We're finalising the details, but if you're interested, feel free to get in touch now to express your interest as places will be limited. This study course will be a more 'committed' curriculum than our previous 'drop in' program. Participants will be asked to attend each week, to meditate daily, and to keep a Meditation Diary. There is also a registration process.
If you're curious (and serious) about learning meditation and integrating it into your life, this could be the just the opportunity. We'll announce full details soon, and you can stay in touch on our  'Open Your Heart' community pages at Facebook and Meet Up.
> Auspicious Plastic: PODCAST

I've produced a new podcast! Inspired by the experience I had using my late Mum's Tupperware containers – a form of "grief therapy" as it turns out – I decided to dig deeper by interviewing people about how the most unlikely of things – simple plastic containers?! – might make us happy. (No surprises I've asked Michael Pieracci (see above) to be a guest in an upcoming episode!)
The pilot episode (featuring my Aunty and cousin) is online now, with a second not far away. There's also a Facebook page – feedback welcome!
---
RESOURCE
> Street Lovingkindness ~ one of my meditation 'heroes' is Sharon Salzberg, the "queen of Lovingkindness". (American mindfulness author and journalist Dan Harris did the funniest interview with her, about his being embarrassed by the term! I so love his sense of humour.)
Recently, I've taken to trying out "street loving-kindness", as Sharon Salzberg explains it, something that takes "the formal meditation practice of Lovingkindness off the cushion and into [everyday] life."
Basically it's taking the opportunity to wish others well, silently and anonymously as you go about your daily business  – great for doing on busy streets, in parks and squares, and on the train in the morning, especially when people are at their most caffeine-deprived and grumpy! Instead of disconnecting from others by staring at your phone, you can connect with strangers by wishing them well.
I love it. It makes me feel softer towards those around me. It's hard to be in (or stay in) a bad mood when you really look at people and feel 'our' shared vulnerability, humanity… It gives you the opportunity to really 'see' people intimately, even if it's only fleeting. This short video series explains.
If you give it a go, let me know what you think!
---
Please feel free to get in touch if you have any further questions about meditation or any of these events. And as I try to get established, I'm always grateful for any kind support with spreading the word! So please feel free to share these events with your network and/or anyone you think might benefit from these programs.
Until next time, thank you for your interest in meditation and your kind attention x
---
IMAGES
'Meditating Buddha' photo by Megan Spencer | Still from Honeygiver Among The Dogs | Climbing The Mountain photo fom Heartworks | Express Yourself slide @Berlin_C